Empowercast with JB Owen and Katie Phillips on World Menopause Day
Updated: Oct 19, 2018
Changing the way you view menopause.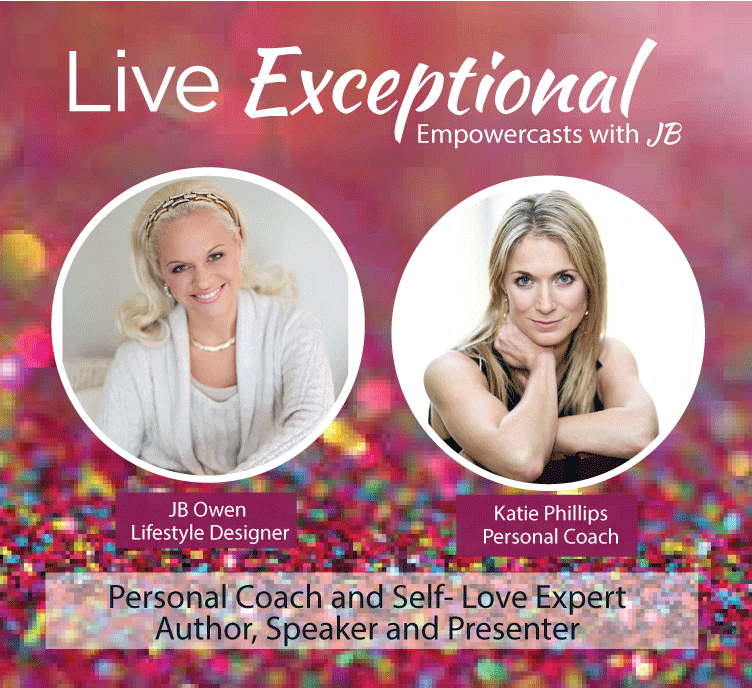 One thing I love about my life is, I have the most outstanding friends… and I never know when I am going to wake up, and one of them with impact my life considerably. Today my amazing friend Katie Phillips gave me a very informative and uplifting look at the stigma behind menopause. It is World Menopause day, and Kate was brilliant in sharing with me her understanding and personal experience with perimenopause.
Being an advocate of all things feminine and honoring our blossoming, I had not yet begun to think of the dreaded "drying up" phase. In fact, I have avoided it, put it down, and stressed about considering its arrival. My recent marriage has even had me teasing my husband to enjoy the few good years we have left of frolic and play. Katie busted down all that thinking and gave me a good kick in the butt to change my opinion and set a better mindset for that next chapter of my womanhood, and what that could look like.
I had not even considered, entering the symptoms of menopause in my forties, nor imagined the many changes my body would undergo unknowingly. Like many women, I felt the stigma and shame that sometimes surround this change of life, and was delighted to hear Katie's new and very educated revelations.
If you, or someone you know may be in menopause, listen to this amazing Empowercast about menopause, perimenopause and how you can enter this beautiful chapter of your life, healthy, happy and vibrant. Katie has graciously given us access to her highly acclaimed 21-part interview series – My Menopause. Where she has gathered the top experts in the field, to share their knowledge and wisdom in this area. "My Menopause" - 21 Interviews
Katie Phillips is a powerhouse in her arena; helping women, personable growth and self love. She emulates what she teaches and truly cares about her clients living a "Mighty and Bold" lifestyle. Her next endeavor takes her to Sri Lanka where she will be doing a divine retreat, empowering women through their connection with self. If you are interested in exploring that next phase in life, and excited to embrace the wisdom, maturity and growth you have gained, this retreat is for you.
Find out more about the retreat: Our curriculum is what they 'should' have taught you as a young girl - how to deeply know and love yourself so that you have the confidence and self-belief to create a life that feels purposeful, fulfilling and fun.
She is a dynamic coach and inspiring leader. If you'd like to know more about Katie you can connect with her here. Connect with Katie
Katie Phillips founded The School of Self Love. She is an author, personal coach, transformational retreat leader and inspirational speaker. Katie is inspired by other truth seekers – the drive, dedication and vulnerability of her students lights her up and has her feel on purpose. As much as she is the head teacher at The School of Self Love, she is fully aware that she is learning and growing alongside her students and is a dedicated student of her acclaimed 'Self-Love Affair Process'. Katie has dedicated her life to teaching what she had to learn. Her opportunity to teach, inspire and motivate others is her opportunity to grow and evolve even more. Katie is devoted to living consciously, connectedly and courageously and it is these three principles that have formalised her school curriculum. Katie is an intrepid traveller, devoted mum and wife, lover of green juice, wine, the beach and yoga!